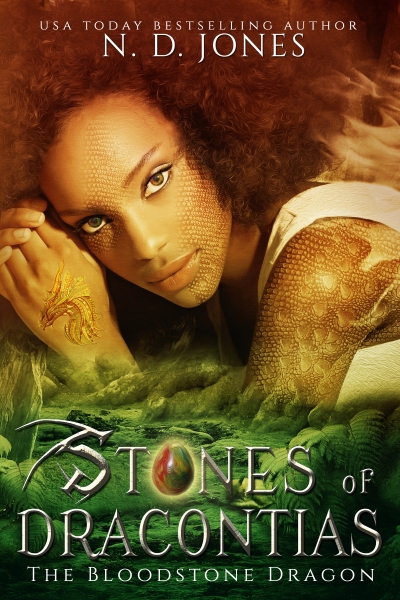 Sign up for N.D. Jones' Readers' Group Mailing List
and get a free copy of
Stones of Dracontias: The Bloodstone Dragon
By claiming a book, you are accepting the Instafreebie
Terms and Conditions.
Your email will be used for communications regarding your freebie and delivery preferences.
---
Description
A life without love, forbidden or not, is a life unlived…

For generations the worlds of man and dragon have lived peacefully side-by-side. Harmonious and yet wholly separate, there is much unknown between them--but that is all about to change. For love knows no color nor creed, and where there is passion, heat, and desire, it will spark. So begins the story of Kya the Bloodstone Dragon and Armstrong Knight, the unwitting victims of love's impervious pull. For when a dragon-shifter walks amongst the humans, the wheels of fate begin to turn and what was once separate worlds collide in the throes of young love. Their bonds will be tested by fate and the greedy, cruel hearts of wicked men.
By submitting your email address, you understand that you will receive email communications from N.D. Jones. Further details and information on how to unsubscribe can be found at their website.

This author uses MailChimp as their marketing automation platform. By submitting your email address, you acknowledge that the information you provide will be transferred to MailChimp for processing in accordance with their Privacy Policy and Terms.