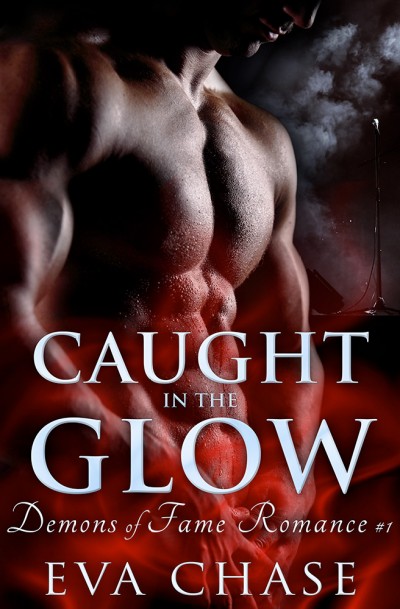 Sign up for Paranormal and Urban Fantasy Author Eva Chase's Newsletter
and get a free copy of
Caught in the Glow - Steamy Paranormal Romance
By claiming a book, you are accepting the Instafreebie
Terms and Conditions.
Your email will be used for communications regarding your freebie and delivery preferences.
---
Description
When she was a child, Avery Harmen watched her father die at the hands of a Glower—a breed of demon that feeds on dreams of fame and glory. Now she secretly protects the rising stars of Los Angeles, determined to make sure her clients never suffer the same fate.

Then Avery finds herself assigned to Colin Ryder, a young indie rocker. Colin is cocky, rebellious, a brilliant musician, and already in the Glowers' sights. He's also far too hot for Avery to ignore the chemistry between them. Though Avery knows she's falling too fast, she's willing to risk heartbreak if fanning the flames of attraction distracts Colin from his Glower-tempting antics. But Colin is keeping a secret of his own, one so big it will put both her heart and his soul on the line.
By submitting your email address, you understand that you will receive email communications from Eva Chase. Further details and information on how to unsubscribe can be found at their website.

This author uses uses MailerLite as their marketing automation platform. By submitting your email address, you acknowledge that the information you provide will be transferred to MailerLite for processing in accordance with their Privacy Policy and Terms.