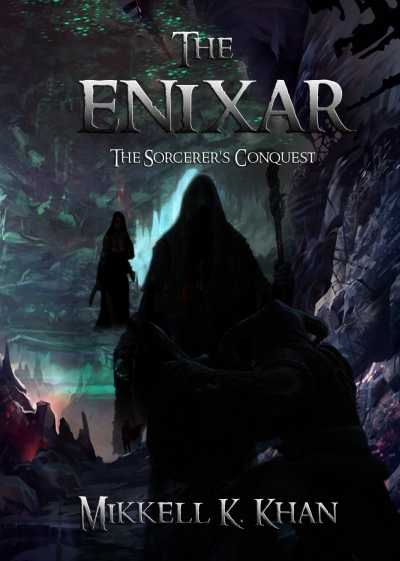 Sign up for The Enixar Exclusive Mailing List
and get a free copy of
The Enixar - The Sorcerer's Conquest
By claiming a book, you are accepting the Instafreebie
Terms and Conditions.
Your email will be used for communications regarding your freebie and delivery preferences.
---
A mysterious overlord dominates the countryside of Gramadon after hundreds of years of battles from rival factions.

Using cunning strategy and his magical abilities, he quickly attains total rule over the entire land.

His subjects are fond of him as he provides them with abundant crops and technology they never dreamed of before.

He becomes known as their Sorcerer King.

But all is not well with the new King, as one of his close advisors, Lord Meriaus, finds out there is more to his ambitions that may leave the fate of Gramadon, and the Universe as they know it, in jeopardy.

Is this a red herring?

And if not, is Meriaus willing to go up against his anointed King and risk his status and glory for those who are suffering in silence from the wrath of their leader?