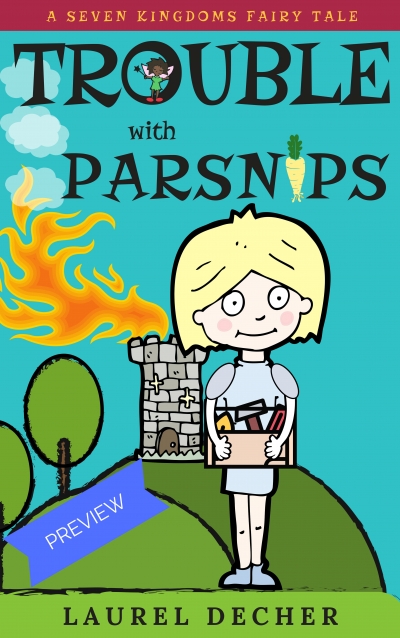 Claim your freebie!
You're about to claim a preview of Trouble With Parsnips--PREVIEW
By claiming a book, you are accepting the Instafreebie
Terms and Conditions.
Your email will be used for communications regarding your freebie and delivery preferences.
---
Description
14 brothers and sisters! Oh my! The nameless princess of Cochem can't get a word in edgewise.

Until she finally grabs her royal parents' attention. *cough* (500 goldfish, long story.)

Christening invitations flutter off to the Seven Kingdoms—only ten years late.

Everything is cream puffs.

But then the Blackfly Queen strides into the feasting hall . . . just as the oh-so-tasty parsnip fries run out.

Arrows fly. Tempers flare.


Another christening goes up in smoke!

Only this time, her fairy godmother makes everything worse. The princess has 15 days to make a name for herself. Or she'll be invisible for life!
 The Speech Tournament is her very last chance. If only she wasn't speechless!