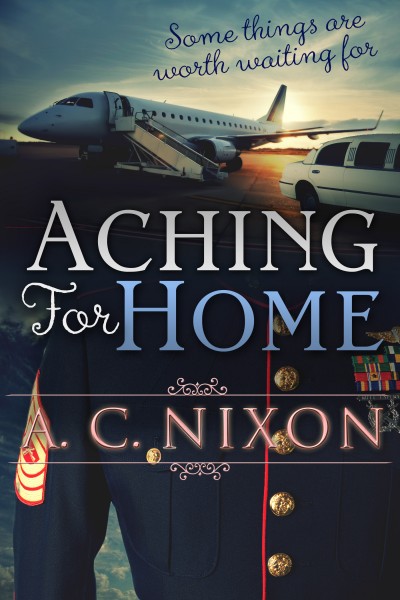 Sign up for A.C.'s Insider's Club
and get a free copy of
Aching for Home
By claiming a book, you are accepting the Instafreebie
Terms and Conditions.
Your email will be used for communications regarding your freebie and delivery preferences.
---
Description
Introverted flight attendant Veronica Mills had no idea her life would change on a sunny San Diego layover. Six months later, after tons of e-mails and phone calls she gained a friend and confidant.

After months of sparse showers, rotten food, and sand in every orifice, Master Sergeant Joe Sanders needed to persuade Veronica to remove him from the friend zone. The poor woman was about to learn a valuable lesson- never underestimate a Marine on a mission.

If you like sweet heroines and determined alphas, then you'll love A.C. Nixon's tale of burgeoning love. Download today.

By submitting your email address, you understand that you will receive email communications from A.C. Nixon. Please review their privacy policy for details and information on how to unsubscribe.

This author uses MailChimp as their marketing automation platform. By submitting your email address, you acknowledge that the information you provide will be transferred to MailChimp for processing in accordance with their Privacy Policy and Terms.