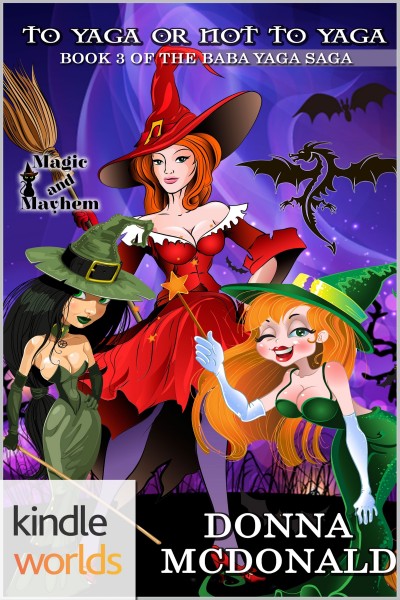 Claim your freebie!
You're about to claim a preview of To Yaga Or Not To Yaga, #3 Baba Yaga Saga (SNEAK PEEK)
By claiming a book, you are accepting the Instafreebie
Terms and Conditions.
Your email will be used for communications regarding your freebie and delivery preferences.
---
To Baba Yaga or not to Baba Yaga? That was the big question.

Too bad no one knew the answer. Carol and Hildy were being tested, but evidently so was she. She was still the Jezibaba, yet all she could do was watch and worry while two people she deeply cared about went to meet their fate. What if that fate meant fighting demons? What would happen to all of them if the Chosen Ones failed? Morgana was threatening to make her immortal. That was definitely not a good sign.

There was no time to learn meditation, but she still had to somehow find a place of calm. Until she officially retired the Jezibaba position, she couldn't take on any additional challenges. Her current chaos was enough to send any stressed witch on a no holds barred zapping spree.