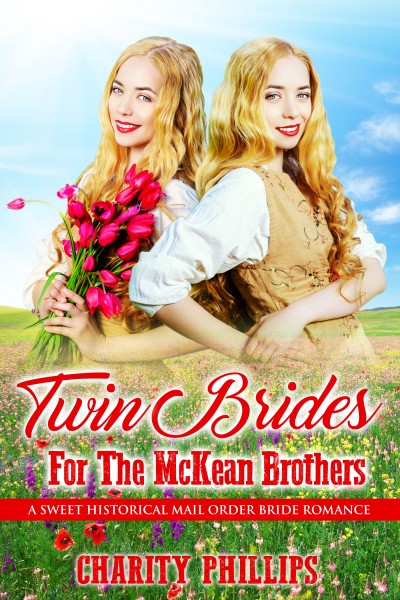 Sign up for Hope Meadow Publishing's Sweet Historical Western Romance Newsletter
and get a free copy of
Twin Brides For The McKean Brothers
By claiming a book, you are accepting the Instafreebie
Terms and Conditions.
Your email will be used for communications regarding your freebie and delivery preferences.
---
Twin sisters Charlotte and Scarlett have shared each other's up and downs since the day they were born. Together, they take a bold leap and respond to ads in the paper from men out West who are looking for wives...

Join Hope Meadow Publishing's Sweet Historical Romance newsletter and get a free copy of Twin Brides For The McKean Brothers by Charity Phillips! By signing up, you'll also be the first to hear about Charity Phillips and Faith-Ann Smith's new releases, semi-weekly deals on books by other authors and more ebook giveaways! Your information will never be shared and you can opt-out at any time by scrolling to the bottom of any email and clicking the unsubscribe link.